RSS Subscription Links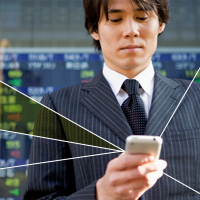 Aruba Investor Relations
Founded in 2002, Aruba Networks is the leading provider of next-generation access management, network infrastructure and mobility application solutions for mobile enterprise networks.
Headquartered in Sunnyvale, California, Aruba has offices throughout the Americas, Asia-Pacific/Japan and Europe/Middle East/Africa regions. Aruba is listed on the NASDAQ and Russell 2000® Index. Follow Aruba on Twitter and Facebook or read our blogs.
Clicking on an RSS link below will provide you with raw XML data of our content. If you do not have a compatible reader installed, you will see XML code in your browser - to view our content, paste the feed address into an RSS reader, or use a browser which supports RSS feeds. See below for additional information on RSS.
Additional Information About RSS
Really Simple Syndication (RSS) is an XML-based format for distributing and aggregating Web content (such as news headlines). Using RSS, web content providers can easily create and disseminate news headlines and URLs. To find more information about common RSS Readers, enter the term "RSS Reader" into an internet search engine.