Stock Information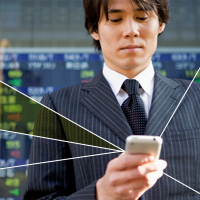 Aruba Investor Relations
Founded in 2002, Aruba Networks is the leading provider of next-generation access management, network infrastructure and mobility application solutions for mobile enterprise networks.
Headquartered in Sunnyvale, California, Aruba has offices throughout the Americas, Asia-Pacific/Japan and Europe/Middle East/Africa regions. Aruba is listed on the NASDAQ and Russell 2000® Index. Follow Aruba on Twitter and Facebook or read our blogs.


Replication or redistribution of EDGAR Online, Inc. content is expressly prohibited without the prior written consent of EDGAR Online, Inc. EDGAR Online, Inc. shall not be liable for any errors or delays in the content, or for any actions taken in reliance thereon.
Minimum 20 minutes delayed