Investor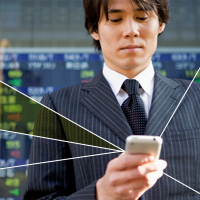 Aruba Investor Relations
Founded in 2002, Aruba Networks is the leading provider of next-generation access management, network infrastructure and mobility application solutions for mobile enterprise networks.
Headquartered in Sunnyvale, California, Aruba has offices throughout the Americas, Asia-Pacific/Japan and Europe/Middle East/Africa regions. Aruba is listed on the NASDAQ and Russell 2000® Index. Follow Aruba on Twitter and Facebook or read our blogs.
Stock Information: Aruba Networks (ARUN)

[Last Updated:

03/14/144:00 p.m. ET

]
Date

Title

 

 

03/12/14

Aruba Networks Introduces the All-Wireless Workplace Designed for #GenMobile

New Aruba Mobility-Defined Networks Accelerate the Creation of an All-Wireless Workplace With Automated Security and Performance Optimizations SUNNYVALE, Calif.--(BUSINESS WIRE)--Mar. 12, 2014-- Aruba Networks, Inc. (NASDAQ:ARUN) today unveiled Aruba Mobility-Defined Networks™, a new architecture for IT departments to build an all-wireless workplace designed for improved #GenMobile job satisfaction and productivity. Supporting the new ... 

03/11/14

Aruba Networks Appoints Karl Soderlund as Vice President, Worldwide Channels

Twenty-Year Networking Technology Sales and Channel Veteran Will Focus on Growing Global Partner Program SUNNYVALE, Calif.--(BUSINESS WIRE)--Mar. 11, 2014-- Aruba Networks, Inc. (NASDAQ: ARUN), today announced the appointment of seasoned channel executive Karl Soderlund as vice president of worldwide channels. Reporting to Aruba Executive Vice President of Worldwide Sales John DiLullo, Soderlund will be responsible for recruitment, developing... 

03/04/14

Bellevue College Accommodates Proliferation of Mobile Devices, Enables Classroom Technology Innovations with Aruba Networks

Aruba Unified Wired and WLAN Infrastructure Supports 36,000+ Students and Faculty Campus-wide SUNNYVALE, Calif.--(BUSINESS WIRE)--Mar. 4, 2014-- Aruba Networks, Inc. (NASDAQ: ARUN), a leading provider of next-generation network access solutions for the mobile enterprise, today announced that Bellevue College, the third largest public institution of higher learning in Washington State, has deployed a unified wired and wireless access network ba... 
You may automatically receive Aruba Networks financial information by e-mail. To choose your options for e-mail notification, please enter your e-mail address below and click Submit. On the next page you will be able to choose from the following options:


•

•

•


To change your e-mail options at any time, re-enter your e-mail address and click Submit, then adjust your form entries.




Replication or redistribution of EDGAR Online, Inc. content is expressly prohibited without the prior written consent of EDGAR Online, Inc. EDGAR Online, Inc. shall not be liable for any errors or delays in the content, or for any actions taken in reliance thereon.