Investor FAQ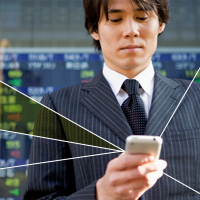 Aruba Investor Relations
Founded in 2002, Aruba Networks is the leading provider of next-generation access management, network infrastructure and mobility application solutions for mobile enterprise networks.
Headquartered in Sunnyvale, California, Aruba has offices throughout the Americas, Asia-Pacific/Japan and Europe/Middle East/Africa regions. Aruba is listed on the NASDAQ and Russell 2000® Index. Follow Aruba on Twitter and Facebook or read our blogs.
| | |
| --- | --- |
| 2. | When was Aruba Networks incorporated? |
|   | Aruba Networks was incorporated in February 2002 in Delaware. |
3.

Where is Aruba Networks headquartered?
 
Aruba Networks is headquartered in Sunnyvale, California. Our address is:

Aruba Networks, Inc.
1344 Crossman Avenue
Sunnyvale, CA 94089
4.

What are the details of the Aruba Networks initial public offering?
 
Date of offering: March 26, 2007
Number of shares offered: 8 million shares
Offering price: $11.00 per share

The offering was underwritten by Goldman, Sachs & Co., Lehman Brothers, JP Morgan, and RBC Capital Markets.
5.

How do I contact Investor Relations?
 
To contact Aruba Networks Investor Relations, please call our investor hotline at 408-754-3058. You may also contact:

Aruba Networks, Inc.
Tonya Chin, +1-408-598-4924
Sr. Director, Investor Relations
tchin@arubanetworks.com

| | |
| --- | --- |
| 6. | When does your fiscal year end? |
|   | The fiscal year ends July 31. |
| | |
| --- | --- |
| 7. | Who is the Aruba Networks independent auditor? |
|   | PricewaterhouseCoopers LLP. |
| | |
| --- | --- |
| 8. | What is the Aruba Networks trading symbol? |
|   | Aruba Networks is traded under the ticker symbol ARUN on the Nasdaq Global Market. |
| | |
| --- | --- |
| 9. | What is the Aruba Networks CUSIP number? |
|   | The CUSIP number is 043176 10 6. |
10.

As a shareholder, how do I change my mailing address, report a lost stock certificate, or get answers about the number of shares owned?
 
All questions and requests regarding Aruba Networks stock should be directed to our transfer agent or your broker.

Aruba Networks transfer agent:

Computershare Trust Company, N.A.
250 Royall St.
Canton, MA 02021
Telephone: 866-265-8969
TDD for having impaired: 800-231-5469
Foreign Shareowners: 201-680-6578
TDD Foreign Shareholders: 201-680-6610
www.Computershare.com/investor
| | |
| --- | --- |
| 11. | Can I buy Aruba Networks stock directly through the company? |
|   | Aruba Networks does not administer a direct purchase plan or a direct reinvestment plan. Interested investors should contact a financial institution, such as a brokerage firm, in order to purchase shares in Aruba Networks. |
| | |
| --- | --- |
| 12. | How can I obtain financial materials? |
|   | Aruba Networks reports and financial filings can be printed or downloaded from the Press Releases and SEC Filings sections of this website. |
| | |
| --- | --- |
| 13. | Have there been any stock splits? |
|   | Aruba Networks has not had any stock splits since its IPO. |
| | |
| --- | --- |
| 14. | When is your next earnings release? |
|   | If an earnings release has been scheduled, it will be posted to the Investor Relations home page. If no release date is listed, then no date has been finalized. |