Investor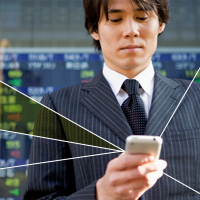 Aruba Investor Relations
Founded in 2002, Aruba Networks is the leading provider of next-generation access management, network infrastructure and mobility application solutions for mobile enterprise networks.
Headquartered in Sunnyvale, California, Aruba has offices throughout the Americas, Asia-Pacific/Japan and Europe/Middle East/Africa regions. Aruba is listed on the NASDAQ and Russell 2000® Index. Follow Aruba on Twitter and Facebook or read our blogs.
Stock Information: Aruba Networks (ARUN)

[Last Updated:

04/24/144:00 p.m. ET

]
Enter your e-mail address 
Date

Title

 

 

04/15/14

Slocum Dickson Medical Group Delivers Secure Mobility for Physicians, Staff and Patients with Aruba Mobility-Defined Networks

Healthcare Provider Replaces Cisco with Aruba Networks to Support Growing Number of Wi-Fi-Enabled Medical Devices, Provide Secure BYOD and Guest Access SUNNYVALE, Calif.--(BUSINESS WIRE)--Apr. 15, 2014-- Aruba Networks, Inc. (NASDAQ: ARUN) today announced that Slocum Dickson Medical Group, P.L.L.C., a leading provider of patient-centered, physician-directed, quality care based in upstate New York, has replaced its Cisco wired and wireless netw... 

04/02/14

APAC Survey Asks 'Are you ready for #GenMobile?'

New Aruba Networks Survey Sheds Light on APAC Workplace Behaviors for a Generation that Prefers Mobility Over Other Benefits HONG KONG--(BUSINESS WIRE)--Apr. 2, 2014-- On the heels of the U.S. and EMEA focused #GenMobile study, Aruba Networks (NASDAQ:ARUN) today asks businesses across the Asia Pacific region Are you ready for #GenMobile? by releasing a report that goes beyond BYOD and explores a new breed of employee that is changing the ... 

03/26/14

Aruba Networks to Present at Upcoming Financial Conferences

SUNNYVALE, Calif.--(BUSINESS WIRE)--Mar. 26, 2014-- Aruba Networks, Inc. (NASDAQ: ARUN) today announced that its management will present to the financial community at two upcoming financial conferences in April. Wells Fargo Securities 4th Annual Tech Transformation Summit April 2, 2014 The St. Regis, San Francisco, CA 2:15 p.m. Pacific Time/5:15 p.m. Eastern Time Michael Galvin, Chief Financial Officer Pacific Crest Futu... 
You may automatically receive Aruba Networks financial information by e-mail. To choose your options for e-mail notification, please enter your e-mail address below and click Submit. On the next page you will be able to choose from the following options:


•

•

•


To change your e-mail options at any time, re-enter your e-mail address and click Submit, then adjust your form entries.




Replication or redistribution of EDGAR Online, Inc. content is expressly prohibited without the prior written consent of EDGAR Online, Inc. EDGAR Online, Inc. shall not be liable for any errors or delays in the content, or for any actions taken in reliance thereon.